Here are your bass listings for

Alaska

Contact Person
Athena Kang
Reference Number= 220
00865181850
Click here to leave feedback.

katamusic@yahoo.cn
Description of instrument(s)
Hello , How are you doing ? We are a factory making stringed instruments and fittings. We mainly make violins, including electric , colourful and baroque, and can supply these unvarnished. We also make tailpieces, pegs, chinrests, bridges, endpins and bows. We also supply rosins, cases , strings, bowhair and violin making tools. All of our products are of the highest quality and are priced very competitively. We take great pride in the satisfactory delivery of our goods and services. Hope we can cooperation . Waiting for your early reply . Thanks and best regards , Athena Website : www.katamusic.com.cn www.katawindinstrument.com MSN : kanghuifeng@hotmail.com Email : katamusic@yahoo.cn
Feedback for this person





Don't see anything that you can use? If your gig is close to the border, check the surrounding regions for a listing.

If you end up finding a bass there, please tell the owner about this site.

Try Another Region.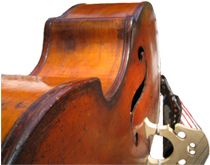 About this site
. This site is
not
a site where you can place an order. It is a place where you can find a list of people to call or email. I don't take any responsibility for the transactions between the musicians who meet through this site. Please use the site responsibly.
Contact Phil
Website design by
Phil Palombi
©2005
www.philpalombi.com
This is a free service, but I do accept donations to help out with the hosting fees. Thank you in advance!