Here are your bass listings for

Pennsylvania

Contact Person
Christopher Davis-Shannon
Reference Number= 253
856-803-4013
Click here to leave feedback.

papillonsetouragans@gmail.com
Description of instrument(s)
1959 Kay M-1 refinished blonde, with full circle pickup, nice mix of strings on it. Not an orchestral bass by any means but thumps away great for Jazz, bluegrass, and rockabilly.
Feedback for this person

Contact Person
Philip D'Agostino
Reference Number= 56
267 303 3705
Click here to leave feedback.

pdagostino2060@mc3.edu
Description of instrument(s)
This is a 1967 Karl Hofner 3/4 bass with an adjustable bridge, helicore strings(at the moment), and a fishman BP-100 pickup which of course you would not have to use. I also have the fishman pro platinum eq bass preamp which sounds pretty good with this pickup. I would call the bass one of good quality but my bow is of poor quality unfortunately. I also have a Gallien Krueger 1001 RB amp with 2/10 and 4/10 cabinets. I'd be willing to meet anyone within roughly the 100 mile radius of Philadelphia.
Feedback for this person

Feedback

Posted on 12-22-2014 by Filippo Miorin
Hi there, I would like to rent your bass, but there seems to be dome problem with your email, please get back to me as soon as you read this. Mezzasegolas@gmail.com

Contact Person
Wallace Bass Shop
Reference Number= 8
412-734-1307
Click here to leave feedback.

wallacebass@verizon.net
Description of instrument(s)
Wallace Bass Shop has basses at several levels for rent, we have rented to famous professionals and those on the way up. If you let us know your needs we will try to fill them.
Feedback for this person





Don't see anything that you can use? If your gig is close to the border, check the surrounding regions for a listing.

If you end up finding a bass there, please tell the owner about this site.

Try Another Region.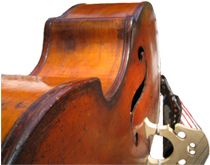 About this site
. This site is
not
a site where you can place an order. It is a place where you can find a list of people to call or email. I don't take any responsibility for the transactions between the musicians who meet through this site. Please use the site responsibly.
Contact Phil
Website design by
Phil Palombi
©2005
www.philpalombi.com
This is a free service, but I do accept donations to help out with the hosting fees. Thank you in advance!