Here are your bass listings for

Australia, Victoria VIC

Contact Person
William Lee
Reference Number= 129
0432545317
Click here to leave feedback.

bassdudewill@hotmail.com
Description of instrument(s)
Hofner, 3/4, chinese made, solid face, D'Addario Hellicore medium light strings, Fisherman bp-100 pickup. I bought this bass as a write off with a split belly. I have since restored her to a patchy but sturdy body with a decent sound ideal for gigs.
Feedback for this person

Feedback

Posted on 09-03-2010 by Hayden Browne
Not a bad bass, nothing fancy but it does the job. Also, Will is one of the nicest people you could hope to meet. Definitely recommended.





Don't see anything that you can use? If your gig is close to the border, check the surrounding regions for a listing.

If you end up finding a bass there, please tell the owner about this site.

Try Another Region.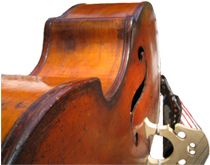 About this site
. This site is
not
a site where you can place an order. It is a place where you can find a list of people to call or email. I don't take any responsibility for the transactions between the musicians who meet through this site. Please use the site responsibly.
Contact Phil
Website design by
Phil Palombi
©2005
www.philpalombi.com
This is a free service, but I do accept donations to help out with the hosting fees. Thank you in advance!